STELLA VITA IS A SELF-SUSTAINING HOUSE ON WHEELS
Stella vita is the world's first solar-powered mobile home designed by solar team Eindhoven — a team of 22 students of Eindhoven university of technology. through its solar panels on the roof, the vehicle generates enough energy for both traveling and living including all the necessities like making coffee, cooking, or taking a shower.
the designers sought to make the user aware of one's energy consumption. the camping-like vehicle provides you a living and working environment simply using the energy of the sun; it ensures enough energy for driving, charging your laptop, or watching TV, but the user is the one who should choose how to utilize this power; an infotainment system shows exactly the remaining energy and the options one has with this amount.
730 KM WITHOUT CHARGING AND HARMING THE ENVIRONMENT
students from the Eindhoven University of Technology designed Stella vita, a motorhome that can travel up to 730 km on a sunny day while reaching up to a range of 600 km when cloudy. large solar panels on its roof take a wing shape when unfolded, doubling the solar surface to 17.5 sqm, recharging the batteries faster — fully recharge in about two sunny days. meanwhile, covered extensive living space is created when the roof is raised.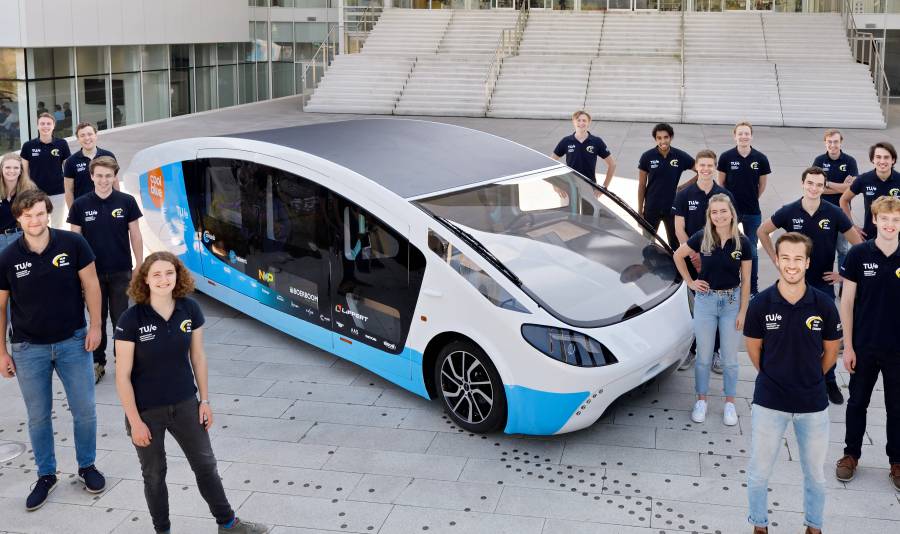 IS IT THE FUTURE OF SUSTAINABLE TRAVEL?
in an attempt to show the future of sustainable travel, the students planned a long trip only through solar energy. on 19 September, the solar house on wheels started a journey from Eindhoven with an ending point in andalucía.'they are the future, the next generation and can encourage and accelerate the transition to a more sustainable future,'  said Kjell revenberg, team manager of solar team Eindhoven.
unfortunately, technical issues kept stella vita off the road, as they mentioned in an Instagram post.


cr: designboom
#iOffer: A Place to Buy, Sell & Trade
Android: https://bit.ly/3AIX3d1
iOS: https://apple.co/3ljZVHi